Guided History Tours
---
The Swinney Homestead is open for small group tours during the year by appointment.
For information and scheduling, call (260)897-2036.
---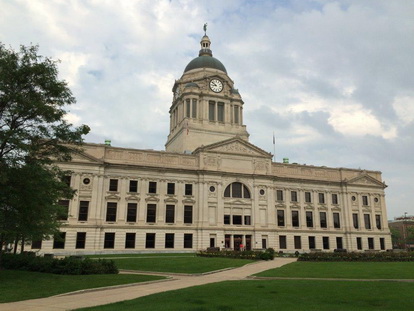 March 16, 2023
History Tour of the Allen County Courthouse and the Swinney House with Lunch
Settlers, Inc. will host History Tours of the Allen County Courthouse and the Thomas & Lucy Swinney House, Thursday, March 16, 2023; 10:00 am -2:00 pm.; Cost: $25 per person. Transportation is not included. The event begins with a tour of the Historic Swinney House located at 1424 W. Jefferson Blvd., Fort Wayne. The first floor is handicap accessible.
Luncheon will be served by Settler members. Parking is free at the Swinney House. After lunch, guests will depart from the Swinney House and meet at the Allen County Courthouse, 715 S. Calhoun Street to continue the tour. Call (260) 747-1501 or (260) 745-7512 for information and reservations.
---